Recommended Global Business & Management Conferences
Ecommerce 2019
Ecommerce 2019
Ecommerce 2019 can be a great platform for the speakers as well as delegates, to learn about the latest news and industry trends. You'll be able to network with other ecommerce professionals and gain valuable insights into how you can improve your online business. Sessions will cover topics like SEO, payments, branding, data science, content marketing, artificial intelligence and more. With dozens of speakers, ranging from big-name companies to promising start-ups, More than just a conference, the Ecommerce Summit is an interactive skill-building experience for all B2C and B2B professionals interested in learning about the latest tips and techniques to drive company growth in an online marketplace.
Why to attend?
The E-commerce Summit is an exclusive, invitation-only conference for retailers and brands. At this two-day conference, you'll get to know ecommerce marketers and merchants who are as driven as you are. And you'll come away with a better understanding of your own data and how you can put it to use for your business – fast. Our unique business model enables retailers and brands to join for free and ensures a completely independent conference program. Focusing on the European market and the following three verticals- Fashion & Lifestyle, Home & Living and Food & Care-, the top trending topics on E-commerce will be widely addressed.
Exclusive Content: In addition to independent, high-level keynote speakers, leading retailers will be sharing their business cases with you.
Effective Networking: In a series of constructive one-to-one meetings, you will receive tailor-made advice on growing your business from experts and experience-based insights from peers.
Great Ambience: Enjoy the wonderful atmosphere of the best Madrid venue in November!
Timesaving: The Summit schedule will allow you to spend just one night away from home
Target Audience
Experts related to the broad areas of Marketing and Management are most likely to attend ecommerce 2019 conference and utilize the scope of extending their skills, work on basic and significant applications and people doing their masters and research work in various related streams are also likely to attend this conference.
Ecommerce 2019 will be useful to participants from both the Industry and Academia working in all the domains of Marketing and Management and professional's from interrelated fields.
Directors, CEO's
Business Development Managers
Business Societies
Entrepreneurs
Business Professors, Deans,
Students, Ph.D. Scholars
Marketing People
Business Development Managers
Stake Holders and Decision Makers
HR Professionals and Logistics
Community Leaders and Policy Makers
Marketing Representatives and Salespeople
Technology Professionals and Customer Service Reps
Sessions & Tracks
Entrepreneurship in ecommerce
E-commerce is a strong trend across many different industries. The prevalence and availability of the Internet makes retail websites a popular way for companies to sell both products and services. While e-commerce appeals to many people thanks to the ease and low expenses often associated with start-up, it is still important for new business owners to possess basic business skills. Operating an e-commerce business successfully still demands all of the marketing, planning, and management skills that other types of business require.
Digital Marketing & Affiliate Marketing
The promotion of products or brands via one or more forms of electronic media. For example, advertising mediums that might be used as part of the digital marketing strategy of a business could include promotional efforts made via the Internet, social media, mobile phones and electronic billboards, as well as via digital and television and radio channels. Affiliate marketing is an advertising model where a company pays compensation to third-party publishers to generate traffic or leads to the company's products and services. The third-party publishers are referred to as affiliates and the commission fee incentivizes them to find ways to promote the company.
E-commerce best practices
One of the biggest advantages of the digital era is the ability to buy and sell online. Shoppers enjoy a cozy shopping atmosphere while online retailers have access to a global market. No wonder the share of e-commerce retail sales is steadily growing. Online retailers in less developed markets miss out on even more opportunities. Merging business model and web development awareness is a challenge that prevents many retailers from entering the digital commerce arena and expanding at the pace of recent technologies.
New Marketing Methods for Brands
Products are made in the factory, but brands are created in the mind. The physical value of your products may be easy to calculate, but your consumers' perceptions are what really determine the value your brand and products have in the marketplace. Because of this, your ability to build value into your brand and communicate that value to customers through your marketing is essential to the long term success of your company. It's difficult to assign a monetary value to a brand, but no matter how intangible brand equity may seem, a strong brand reaps considerable business benefits from awareness, credibility, reputation, customer satisfaction.
Cognitive Supply Chain Management
Cognitive supply chains analyze all types of data within the supply chain ecosystem, both internal (such as point-of-sale, material inventory, work-in-process, and inbound shipments) and external (weather forecasts, social sentiment and market trends). Based on integrated continuous planning and connected execution models, AI has the ability to establish network orchestration, which will exponentially increase supply chain velocity by using algorithmic decision-making and automated execution.
Fast-fashion & New Ways of Marketing
Essentially, it is when the production process is accelerated in order to get new catwalk trends into stores or online as quickly as possible. It also reflects the growing consumer desire for speed and value within retail. It means that, instead of waiting for new seasonal collections (i.e. spring / summer), consumers can get their hands on a continuous cycle of trend-led clothing, all year round. There are of course many ways to customise these approaches to your own needs. If you wish to develop your wholesale strategy, sell efficiently to your current retailers and connect with new ones, fashion trade is the best way of marketing.
Start-ups and Real Global Entrepreneurship
Start-ups are seen as nation builders as they create a positive contribution to the nation's economy and create jobs. They are identified as a newly emerged, fast-growing business that targets to meet a marketplace need by developing a viable business model around an innovative product, process, platform or some service. With their growing success they can bring fruitful economic benefits in the long run. This start up landscape has been growing rapidly over the world to create a change. As we hear the word "Global Entrepreneur", the question that strikes our mind is that what do they do? A Global Entrepreneur struggles to develop entrepreneurial leadership through real-world experience in a start-up. If you are looking for a short but intense professional experience and have an interest in the world of startups, this is the right choice for you!
Marketing Automation
Marketing automation refers to the software that exists with the goal of automating marketing actions. Many marketing departments have to automate repetitive tasks such as emails, social media, and other website actions. The technology of marketing automation makes these tasks easier. With marketing automation, businesses can target customers with automated messages across email, web, social, and text. Messages are sent automatically, according to sets of instructions called workflows. Workflows may be defined by templates, custom-built from scratch, or modified mid-campaign to achieve better results.
Artificial Intelligence
Artificial intelligence marketing (AI Marketing) is a method of leveraging customer data and AI concepts like machine learning to anticipate your customer's next move and improve the customer journey. The evolution of big data and advanced analytic solutions have made it possible for marketers to build a clearer picture of their target audiences than ever before; and in this hotbed of advancement lies artificial intelligence (AI) marketing. There are a few key elements that make AI marketing as powerful as it is today, including bid data, machine learning and the right solutions.
Contextual and Programmatic Advertising
Contextual advertising is advertising on a website that is relevant to the page's content. In traditional contextual advertising, automated systems display ads related to the content of your site based on keyword targeting. Programmatic marketing is seen as the future of advertising on the web, with Google targeting 60% of digital advertising budgets spent on Programmatic by next year. According to Forrester, programmatic will account for the majority of all digital advertising spending over the next few years.
Product Content syndication
Content syndication is the process of publishing and promoting original web content, such as articles, blogs, and videos, on third-party websites. Quality content syndication networks typically have large, established audiences, and higher domain permissions. Whenever you share your content on these platforms, you can increase your site's visibility and brand's credibility. It can also improve your SEO. Content syndication can help you achieve a variety of goals. It may be driving traffic to the main site in a way similar to SEO or paid search or building your product's user base, or maybe something totally different.
Mobile Commerce
Mobile commerce, also called m-commerce or mcommerce, includes any monetary transaction completed using a mobile device. It is an advancement of ecommerce, enabling people to buy and sell goods or services from almost anywhere, simply using a mobile phone or tablet device. While m-commerce covers a wide variety of transactions, they can all be categorized several types like Mobile shopping, Mobile banking, Mobile Payments
Blockchain & FinTech
Blockchains are a natural fit for eCommerce, since they were designed for storing transactional data. However, this data doesn't need to be financial. It can be any distinct action that requires an immutable record, including actions related to payment and order fulfillment . Fintech's greatest contribution to global ecommerce has been altering and improving the online payment system. In countries where consumers do not have credit or debit cards or bank accounts, fintech has provided alternative payment methods. Without fintech cross-border ecommerce would be almost impossible.
Disruption in retail: efficiency versus experience
Digital transformation. At its highest level, it means using digital technologies to create game-changing business innovations that disrupt existing industries or create whole new ones. That's a pretty simple definition, but it quickly gets very difficult to drive that down to specifics. People point to Spotify or Uber, where technology upended a market. With Spotify (digital streaming), physical media for delivering music became irrelevant. With Uber, technology can connect people who need rides with people who have cars with some ride capacity. In both cases, it changed the economics of the impacted industry in radical ways.
Social Payments Make Shopping Seamless
Frictionless payment moves the consumer through stress-free shopping and checkout accurate, fast no unnecessary information required. Consumers value that speed and convenience, and as AI aids the development of social commerce and voice-activated devices, that immediacy will become table stakes for retailers. Consumers will come to expect to complete purchases from a chat window and for their smart device to anticipate and process purchases for them. Creating an expedited checkout process will not only cause less frustration from consumers, but may encourage them to come back to your site and shop again due to the quick checkout time.
Market Analysis
There are hundreds of definitions out there for what market research really is, and how it can help your online business. But market research doesn't have to be complicated. At the end of the day, it's all about discovering exactly what your customers want from you. Market research gives you both a qualitative and quantitative understanding of why your ideal customers would want to buy your products.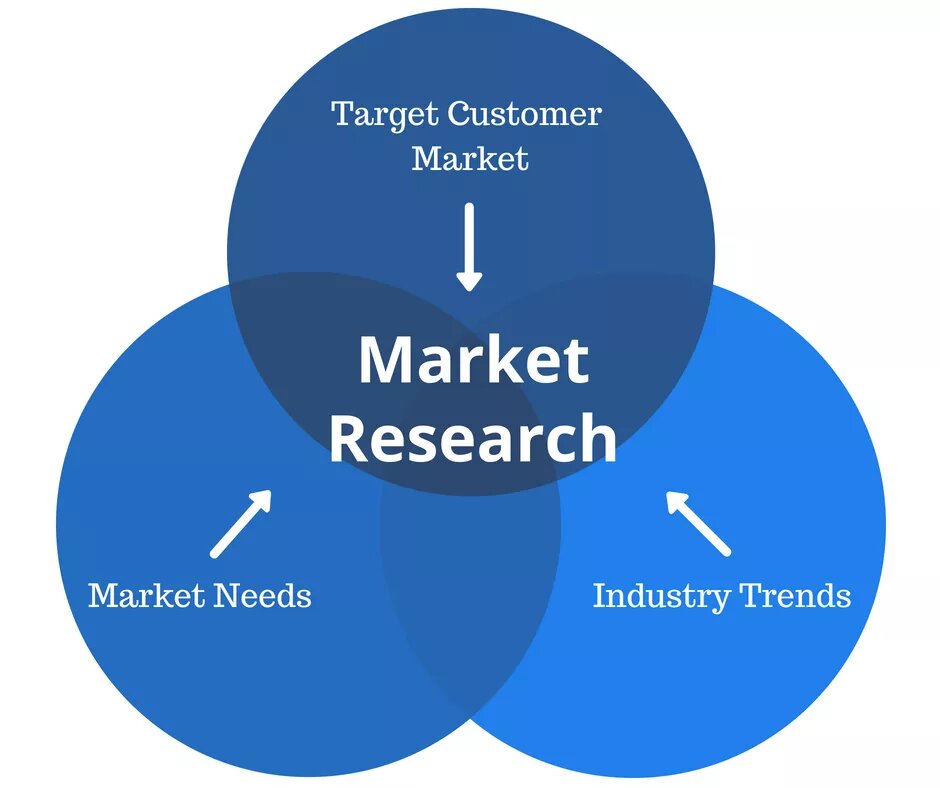 First things first, global ecommerce is selling products or services across geopolitical borders from a company's country of origin – normally defined as its founding or incorporating location. Products or services are sold into non-native markets via online sales and marketing. Cumulative data anticipates a 276.9% increase in worldwide ecommerce sales over the most-recently tracked period.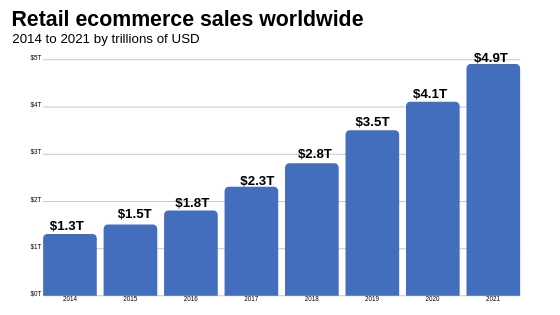 Numbers of that scale are hard to wrap our heads around. They're at once invigorating and daunting. If your company is staring down that $4.5 trillion barrel and wondering, "Where do we begin?" rest assured, you're not alone. The myth of a borderless world has come crashing down. Traditional pillars of open markets — the United States and the UK — are wobbling, and China is positioning itself as globalization's staunchest defender." We'll unpack that quote and more below. For now, the big idea is simple, the shadow of global ecommerce looms too large to ignore.
To start, going global doesn't necessarily require a global presence. Online shoppers are increasingly looking outside their country's borders for purchases. In fact, during one six-month evaluation, overseas purchases were in the majority on all but one continent is North America.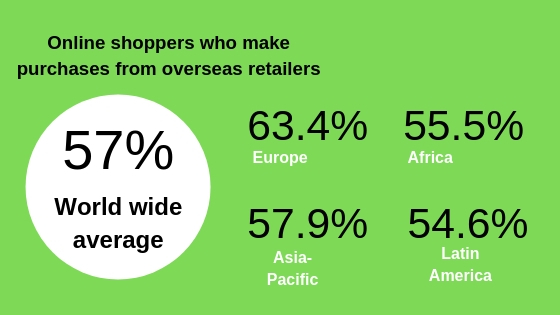 None of that demands multiple storefronts for each location or setting up international warehousing and fulfillment. One of the simplest ways to begin testing foreign markets is to prioritize online advertising or social media abroad. This requires an international approach to Google Ads, Product Listing Ads, Facebook, and Instagram through geographic targeting. The cost of launching geographic accounts regardless of the platform is minimal. Promoting social content and advertising online in other countries, even if all you do is track engagement rather than sales, tests viability. But perhaps the best strategy is to experiment with marketplaces in target regions where 60% of global online sales now take place.
To Collaborate Scientific Professionals around the World
Conference Date November 18-19, 2019
For Sponsors & Exhibitors
Supported By
All accepted abstracts will be published in respective Conference Series LLC LTD International Journals.
Abstracts will be provided with Digital Object Identifier by